SHARING IS CARING
AN ONLINE AUCTION OF LOVE
"No Act of Kindness, No Matter How Small, Is Ever Wasted"
-Aesop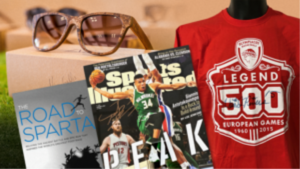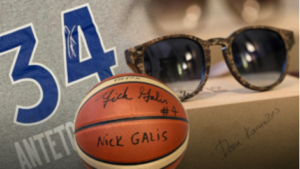 Images: Items from the 2019 charitable auction.
ActiveMedia Group's award-winning Sports Marketing Department organizes the Online Auction of Love "Sharing is Caring" for a good cause.
The online charitable auction will host signed sports memorabilia by world-class athletes, hall of famers and ambassadors of Navarino Challenge, Europe's best awarded wellness program & 2nd best worldwide, as awarded at the latest International Travel & Tourism Awards of the World Travel Market London. Additionally, items will be donated by Trace 'n Chase a unique trading cards and memorabilia agency in Europe, our charity partners, friends and other supporters of the initiative.
Following the great success of the auctions in 2019, 2021 the 2022 charitable online auction "Sharing is Caring" is coming back to spread joy, hope and happiness in times when we all need it the most!
All proceeds will benefit the following non-profit organizations:
Payments will be made directly to institutions with minor exceptions/items.
CSR PARTNERS:
All items are available in a series of online auctions through the event's official page. You can find them here.